Selling a Property
Hey there, my friend! I can sense that selling your home can feel overwhelming, but let me tell you that it doesn't have to be! With our premier real estate sales teams, we can take you from listing to sold in no time.
Our listing process is designed to make your home stand out and get the attention it deserves. We start with professional real estate pictures that showcase your home's best features. Then, we create individual property websites and online ads that reach a wide audience. We also put up yard signs and list your home on the MLS to attract even more buyers.
But, most importantly, we provide you with professional and experienced agents who are trained to get you the best price for your home. Our mission is to provide excellence in service, communication, and marketing to result in setting the bar for pricing in your area. We take pride in our full-time staff and professionally trained and individually apprenticed agents who are committed to getting you the results you want.
Don't hesitate to schedule an appointment with one of our specialized listing advisors. We can schedule a phone call, Zoom meeting, video chat (where you can walk us through your home), or send an email. Our agents are ready to help you every step of the way and make the process as smooth as possible.
So, what are you waiting for? To schedule an individualized appointment with a professional and full-time experienced agent, call our office at  407-798-0311 US. Let's get your home sold!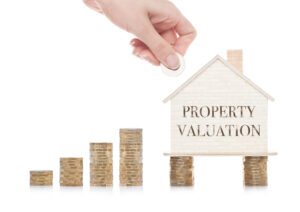 Questions? Free home evaluation.
Hey there, my friend! Are you ready to take the next step and sell your home? It can be a big decision, and we understand that you might have questions or concerns.
But don't worry, we're here to help! Whether you're debating whether to sell or lease your home, or you want to know what you should do to prepare your home for sale, our team of experts is here to guide you through the process.
We're so confident in our ability to help you sell your home that we're offering a FREE quick home evaluation. That's right, you heard it! We'll provide you with an assessment of your home's value, free of charge.
Contact us to schedule an appointment and we will provide a free quick home evaluation. (call 407-798-0311 or click the contact us page for more ways to reach out to us).